After writing for everyone else for many years, I have launched into the world of publishing my own novels. Here you can see what's going on, learn a little about me (as if that was interesting), and keep up with future projects.
I hope you come back often as there are many works coming soon.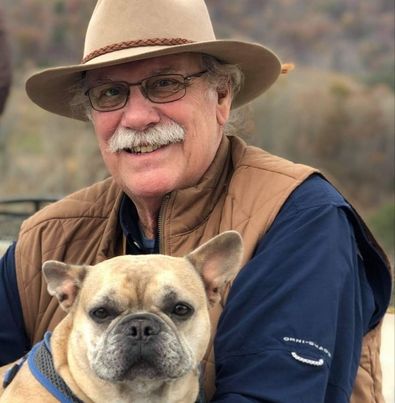 James Killman was born in Arkansas where he lived until he was fifteen. His family then moved to Memphis, Houston, and New Orleans where he graduated high school with honors.

After two years in engineering school, he joined the U.S. Marine Corps Reserve where he served in various specialties including military policeman, mobilization NCO, training NCO, and platoon sergeant. He returned to school later and received cum laude degrees from Troy State in English, history, and psychology. He also attended seminary at Emory University.

In past lives, he has experience in plumbing/electrical contracting, manufacturing management, project management, software consulting, and the ordained ministry. After a heart transplant in 2000, he taught both English and mathematics in high school and college. His past writing credits consist of house organs, technical writing, newsletters, and private work for hire.
Mr. Killman now lives on Lake Oconee in Georgia with his wife, Lynn, and his faithful companion, Waylon, the French Bulldog. He spends his time as a boulevardier, writer, grandfather, and a full-time ne'er-do-well. If you want to talk, he's your man.